Home > SUITE > Access to Our Hospital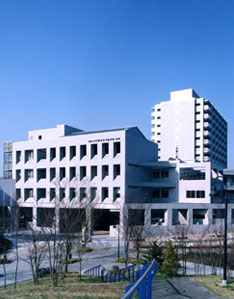 Digestive Disease Center, Showa University
Northern Yokohama Hospital

Address: 35-1, Chigasaki-Chuo Tsuzuki-ku,
Yokohama-shi, Kanagawa 224-8503 Japan
Tel: +81-45-949-7000

Yokohama Municipal Subway: Blue line or Green line
Station: Center-Minami Station
5 minutes's walk to our hospital

1. From Haneda Airport (International & Domestic)
By limousine: Approximately 1 hour (1030 Yen), Destination:Center-Minami.
By taxi: Approximately 1hour (10000 ~12000Yen) ,Destination:Showa University
Northern Yokohama Hospital in Center-Minami.
2. From Narita International Airport
By limousine: Approximately 2 hours (3000 Yen) Destination:Center-Minami
Recommendation: From Narita International Airport to our hospital, taxi is too expensive (about 500 USD). We recommend you to take the limousine.
Notice! When you take a taxi, please show the destination written in Japanese to the driver as below!
There are many big other hospitals close to ours. In order to avoid the taxi driver's confusion, please be advised to show the Japanese-written hospital's name and address.