About SUITE
Showa University International Training center for Endoscopy and endoscopic surgery (SUITE) is an international training center for endoscopy and endoscopic surgery, focusing on endoscopy-oriented diagnosis and treatment of gastrointestinal disease. This facility closely collaborates with Digestive Disease Center of Showa University Northern Yokohama Hospital.
The training program of SUITE is dedicated to endoscopy and endoscopic surgery. It involves various aspects of endoscopic diagnosis and treatment of GI disease; magnifying endoscopy, colonic pit pattern diagnosis (well known as Kudo's classification), NBI magnifying diagnosis, EMR/ESD, capsule enteroscopy, single balloon enteroscopy, and laparoscopic surgery. The cutting edge topic in SUITE is endocytoscopy (ultrahigh magnification endoscopy), which allows us to observe living cancer tissue in vivo.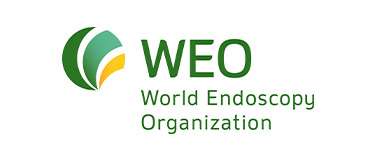 The first director of SUITE was Prof. Rikiya Fujita, and then succeeded by Prof. Shin-ei Kudo. SUITE / Digestive Disease Center is endorsed by WEO (World Endoscopy Organization) as a "Center of Excellence". Among 17 selected "Centers of Excellence" in the world, this affiliation is provided solely to the endoscopic units which are recognized as a truly world's leading center.
Yokohama Live (Yokohama International Endoscopy Conference With Live Demonstration) is a major annual event of SUITE. It started in 2001 and has been held annually at Showa University Northern Yokohama Hospital. Every year, approximately 500 delegates gather to this event. More than 20 cases of live demonstration are carried out during 2 days course. As distinguished faculties, world renowned endoscopists (domestic and international) are invited.
Tasks of SUITE involve achievement of high-quality endoscopic diagnosis and treatment, dissemination of acquired knowledge and skills to the whole world. SUITE is strictly dedicated to human health care.